RK acting institute is Delhi's best acting school, In this classes qualified and experienced teachers give their knowledge. What do you think of a good acting classes, or what do you expect from a good acting course, what kind of acting school should be joined to build a career ? All these questions will not be answered by anyone other than us. Because we give all those facilities to our students who are in their possession. And all these good qualities make our institution famous and this city is known as the best acting classes. Along with learning art in our institute, we also offer dormitory service to our students. In which we offer them room or beneficial food, Apart from this, if a student wants to eat something different then our cooks maker feed them.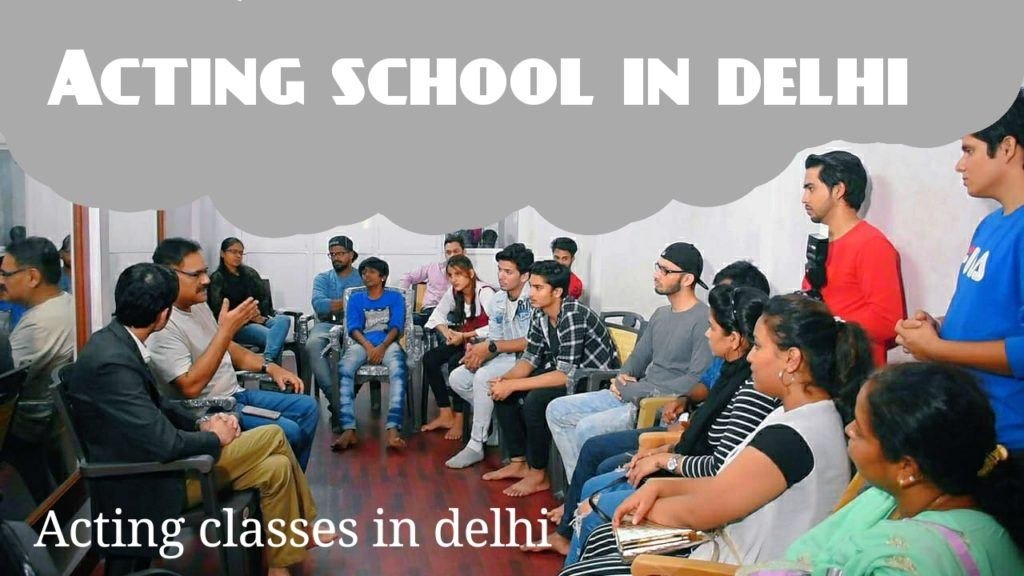 Features of our acting school
We will teach you all the qualities of acting which other acting schools can never imagine. A new batch going to start choose your plan for admission and click the apply button to fill your form,The institute is located in delhi haryana.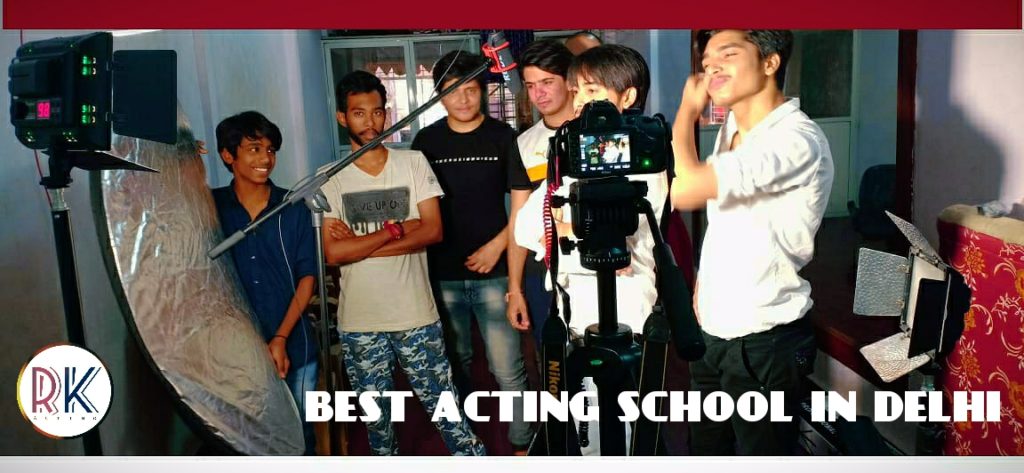 Curriculum and education fees
Fee: Rs. 10,000/-
Workshops (Only 10 classes, on Sunday)
Schedule: weekend classes, on only Sunday
Timings: 9.30 am to 5.00 pm.
Modules include
Body language
Voice modulation
Diction and speech
Film appreciation
Celebrity guest lectures
Scene works
One month courses
Fee: Rs. 35,000/-
Acting experience (1 months course, regular classes)
After complete course 100% guaranteed job placement.
Schedule: Mon – Fri, Sat (half day)
Timings: 9.30 am to 5.00 pm.
Modules include
Body language
Voice modulation
Diction and speech
Acting for camera
Film appreciation
Celebrity guest lectures
Scene works
Training sessions with bollywood actor mushtaq khan
Fee: Rs. 60,000/-
Acting experience (1 months course, regular classes)
This package includes free accommodation and fooding facilities.
After complete course 100% guaranteed job placement.
Schedule: Mon – Fri, Sat (half day)
Timings: 9.30 am to 5.00 pm.
Modules include
Body language
Voice modulation
Diction and speech
Acting for camera
Yoga, martial arts, dance
Film appreciation
Celebrity guest lectures
Scene works
Training sessions with bollywood actor mushtaq khan
Two months Courses
Fee: Rs. 1,10,000/-
Acting experience (2 months course, regular classes)
This package includes free accommodation and fooding facilities.
After complete course 100% guaranteed job placement.
Schedule: Mon – Fri, Sat (half day)
Timings: 9.30 am to 5.00 pm.
Modules include
Acting methods and techniques
Body language
Voice modulation
Diction and speech
Acting for camera
Yoga, martial arts, dance
Film appreciation
Celebrity guest lectures
Scene works
Training sessions with bollywood actor mushtaq khan
Three months Courses
Fee: Rs. 1,60,000/-
DIPLOMA PROGRAMME (3 months course, regular classes)
This package includes free accommodation and fooding facilities.
After complete course 100% guaranteed job placement.
Schedule: Mon – Fri, Sat (half day)
Timings: 9.30 am to 5.00 pm.
Modules include
Acting methods and techniques
Body language
Voice modulation
Diction and speech
Acting for camera
Yoga, martial arts, dance
Film appreciation
Celebrity guest lectures
Scene works
Training sessions with bollywood actor mushtaq khan
One year degree course
Fee: Rs. 6,00,000/-
Degree course ( 1year degree course regular classes)
This package includes free accommodation and fooding facilities.
After complete course 100% guaranteed job placement. ( TV serials and movies)
Schedule: Mon – Fri, Sat (half day)
Timings: 9.30 am to 5.00 pm.
Modules include
Acting methods and techniques
Body language
Voice modulation
Diction and speech
Acting for camera
Yoga, martial arts, dance
Film appreciation
Celebrity guest lectures
Scene works
Training sessions with bollywood actor mushtaq khan
Summary
Reviewer
Review Date
Reviewed Item
Best acting school in delhi
Author Rating